It is easy to get help when you need it most. We offer many plans and coverage options. We will ensure your repairs are paid for and that you are back on the road. You pay only your deductible.
Please note that Good Sam Extended Service Plan is NOT a roadside service plan.
For road service, we recommend Good Sam Roadside Assistance.
What To Do
Call us to report your claim. We will help you locate a service center for your repairs or you can take your vehicle to any service center.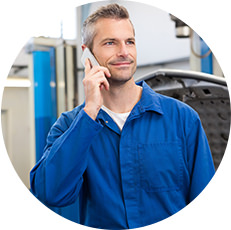 Prior to proceeding with repairs, ensure the repair center calls us with a repair estimate.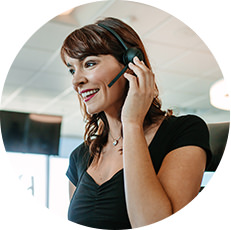 We'll take it from there. Our experts will talk to the service center's technician on your behalf. They will review the service center's recommendations and authorize the repair work.
If your RV, car, truck or SUV is not useable due to a covered loss, we will help you cover unexpected travel costs for lodging and meals for up to $100 a day for 5 days. Plus, we'll add $60 a day for 5 days for a rental car. (Note: Rental car benefit is not available on the 5th wheel and travel trailer coverage)
National Claims Number: 888-861-8697 Hours: 8:00 AM to 5:00 PM Mountain Time, Monday – Friday
Note: In the event of a needed repair or mechanical failure occurring when our office is closed, you may follow the claim procedures in your Terms and Conditions without prior authorization, and reimbursement will be made to you or the repair facility in accordance with policy provisions. You must call the administrator's office within five (5) business days from the date of repair to determine if such repair will be covered by your coverage.
That's It!
Follow these steps and we'll help get you back on the road in no time.
For Member Services
Call 1.888.787.7683